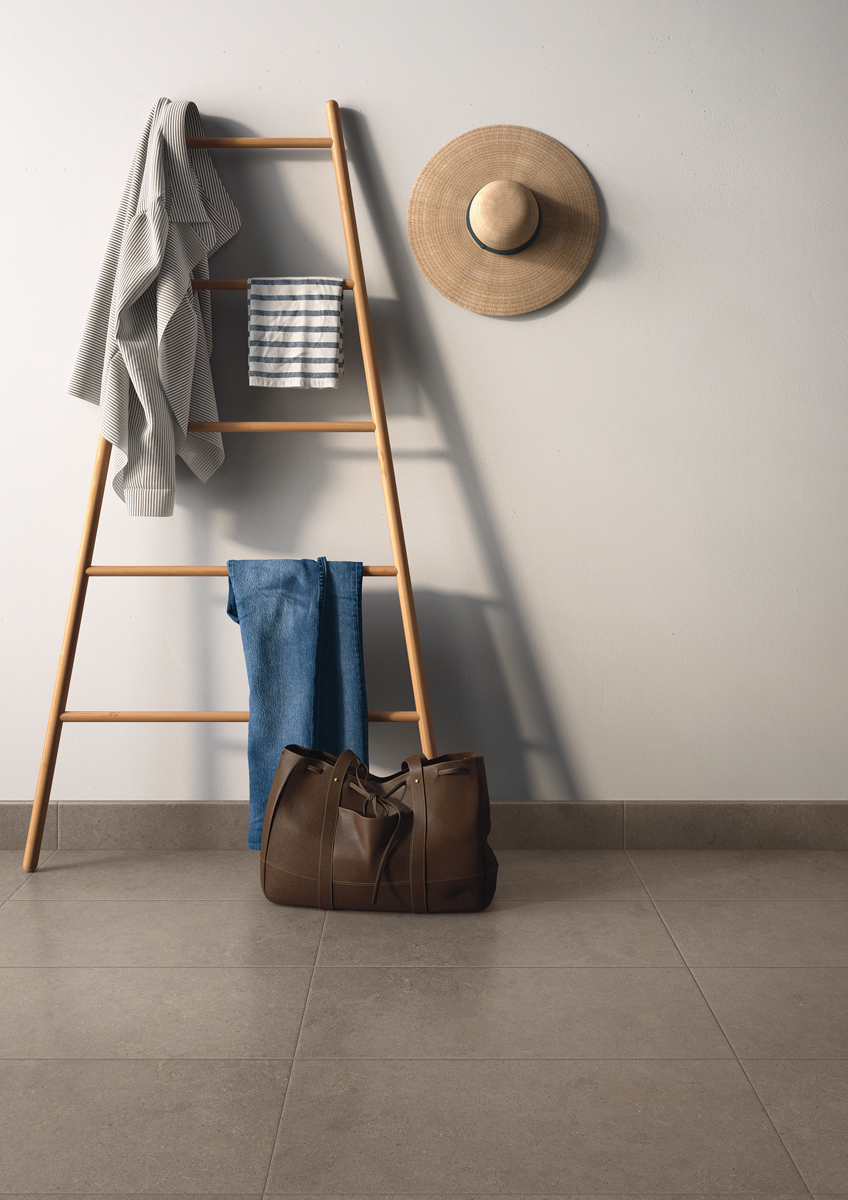 WALK
.
Simple, minimal, versatile in its ability to adapt to different furnishing contexts and styles.
Walk recreates the effect of stone with a distinctive but uniform outer appearance.

It is available in two sizes, 60x60 and 30x60 cm, and six colours. Thanks to the porcelain, these are particularly good sellers, being suited not just to domestic use, but also to many other uses.
3 Format
60x60cm, 30x60cm, 30x30cm.
6 Colors
Beige, Greige, Dark grey, Dove grey, White, Grey.
Why choose WALK
FUNCTIONALITY
Tiles, a safe choice. Resistant to fire, scratches and it doesn't deform over time.
AESTHETIC
The natural soul of stone lends character and depth to any space.
GREEN
Tiles are easy to recycle, as they don't contain plastic but only raw materials such as clay, kaolin and quartz.
Discover the articles of WALK