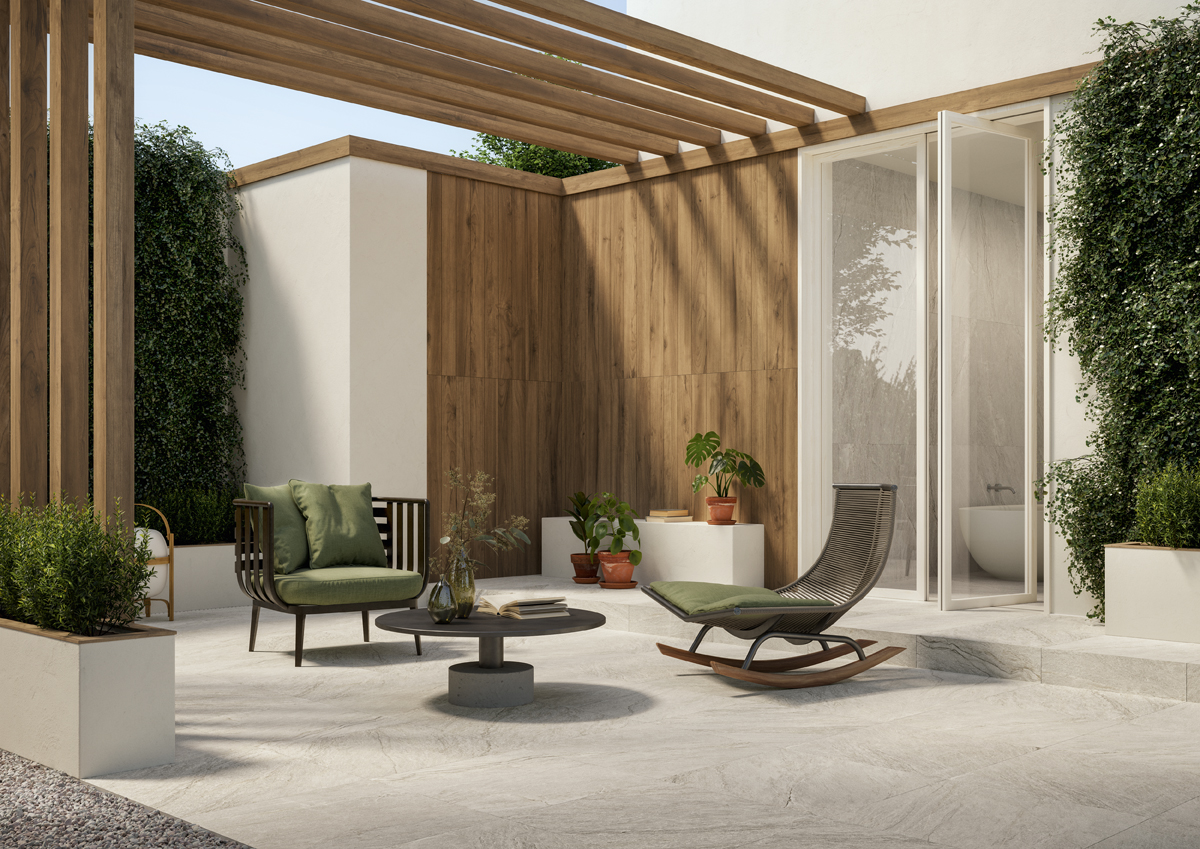 VIBES
.
A sort of fusion quartzite, that is faithful to its primordial essence and developed in neutral tones with an intensity from light to medium in both warm and cold colours. The result is vibrant, profound, intimate spaces where the call of real nature is the star of every project.
7 Format
90x180cm, 90x90cm, 120x120cm, 60x120cm, 60x60cm, 30x60cm, 60x90cm.
5 Colors
Beige, White, Grey, Dark grey, Dark beige.
Why choose VIBES
AESTHETIC
The natural soul of stone lends character and depth to any space.
LOVE
Imola a contemporary brand that satisfies all style requirements with a product that is solid, long-lasting and beautiful.
SUGGESTED APPLICATIONS
20 mm is the ideal solution for walkways, paths and other projects close to gardens, courtyards and other outdoor design solutions.
Discover the articles of VIBES