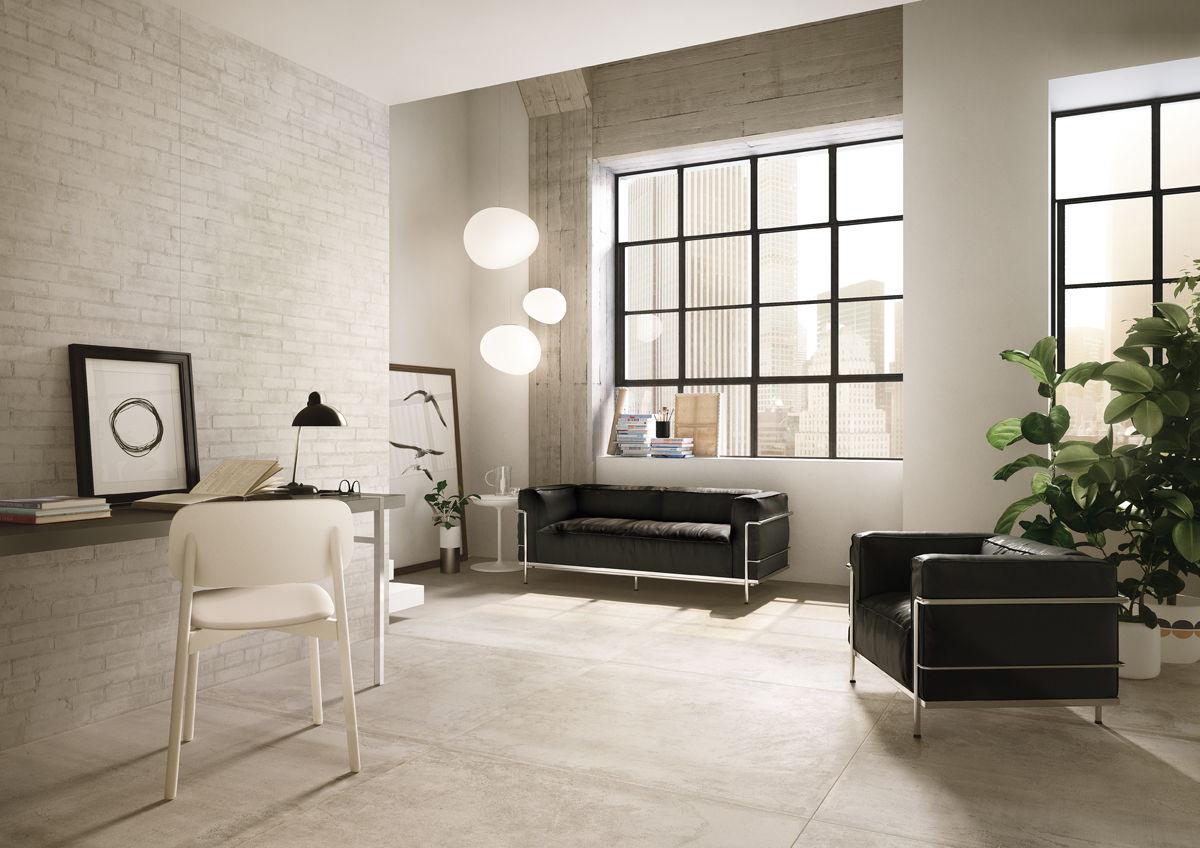 TUBE
.
Tube absorbs and recreates the vibrations that make up the vital rhythms of the contemporary metropolis and all its endless experiences and hybrids.

To capture this extraordinary level of intensity, Imola has created a new product with a distinctive metallic style that offers endless possibilities thanks to a wide range of formats, colours, finishes and special pieces featuring iconic elements of contemporary urban culture.

The result is a collection that combines an underground mood with metropolitan elegance, a sense of lived-in comfort with impeccable style, and a passion for time-worn materials with inspired regeneration, like windows and walls from abandoned buildings.


6 Format
60x60cm, 120x120cm, 120x260cm, 30x30cm, 60x120cm, 120x278cm.
4 Colors
Black, Grey, White, Brown.
Why choose TUBE
FUNCTIONALITY
The big size tiles, with their exclusive dimensions, open up new design perspectives in the world of architecture and interior design.
LOVE
Imola a contemporary brand that satisfies all style requirements with a product that is solid, long-lasting and beautiful.
SUGGESTED APPLICATIONS
A wide range of uses for residential and commercial interiors.
Discover the articles of TUBE