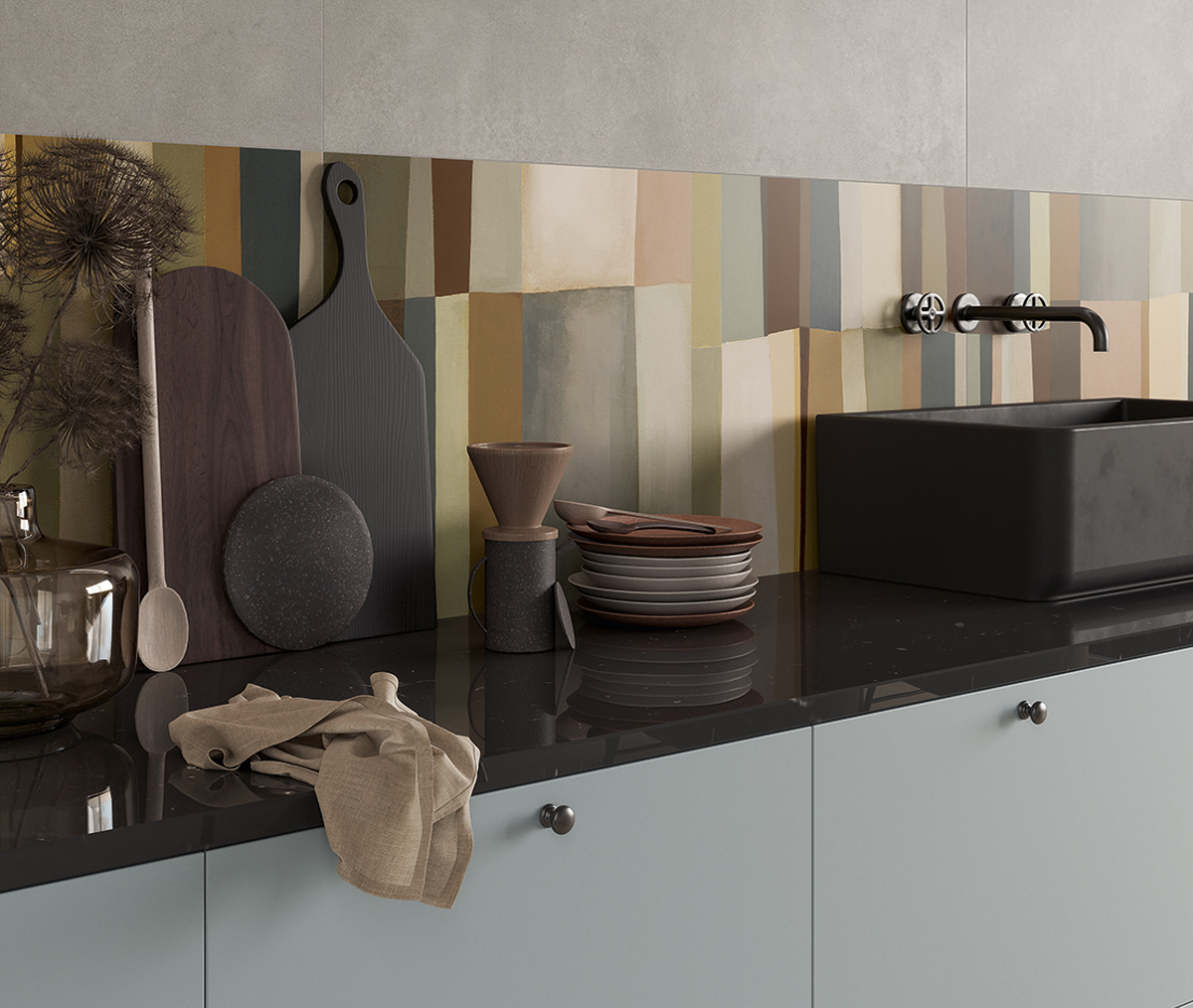 RETINA
.
Retina is the perfect blend of a grout and coloured earth, with a very light, soft graphic. A textured solid colour that appears smooth and semi-opaque to the eye, and pleasing to the touch. The twelve shades offered are the result of careful research and production precision.
5 Format
60x120cm, 120x120cm, 5x120cm, 120x260cm, 120x278cm.
13 Colors
Mint green, Mustard, Rope, Snow, Soot, Smoke grey, Air force blue, Terracotta, Green, Cream, Orange, Burgundy, White.
Why choose RETINA
AESTHETIC
A clean and contemporary style to fully meet the taste of those looking for minimal design solutions.
AESTHETIC
A wide range of colours to customise your spaces.
SUGGESTED APPLICATIONS
A wide range of uses for residential and commercial interiors.
Discover the articles of RETINA