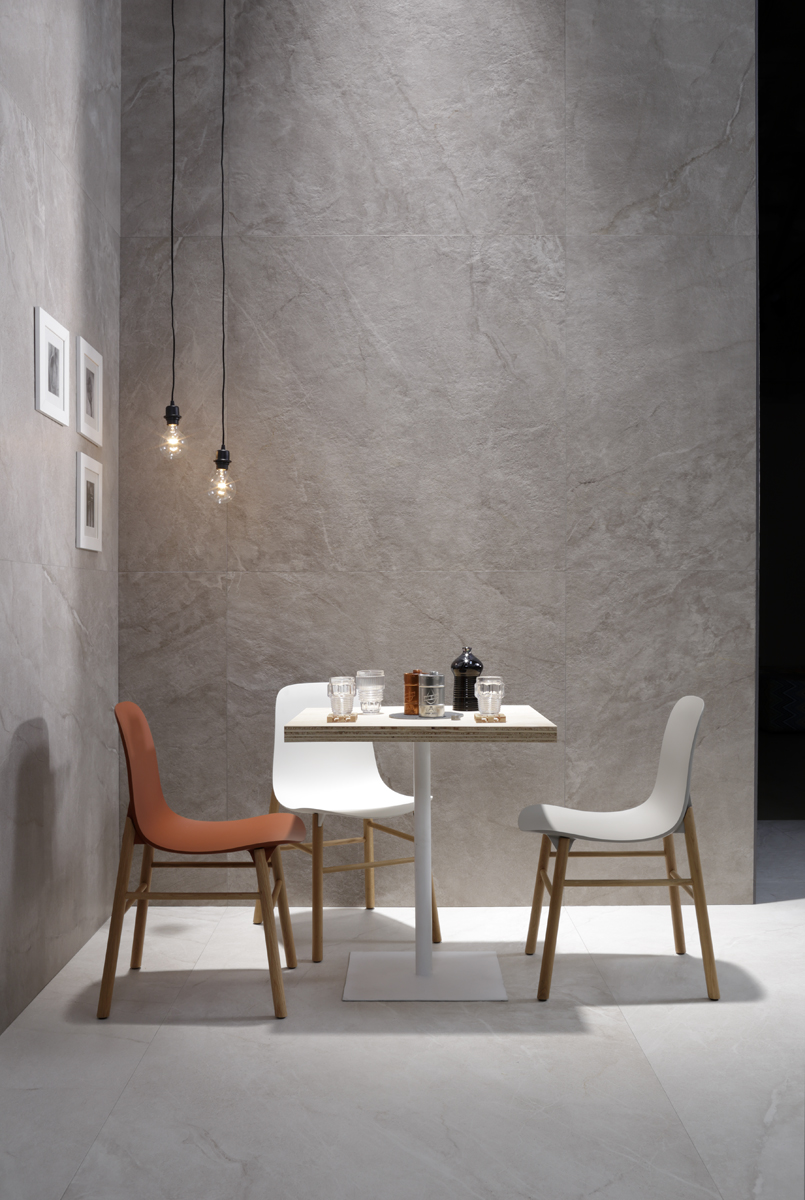 MUSE
.
Muse is the most contemporary example of a fusion project that brings together the aesthetic qualities of stone and marble. This absolutely original technological project features two new solutions: a new well-worn surface finish called 'patinated' and the 'open grain' decoration.
These terms refer to surfaces where the grain, as if cut from a single stone block, are specular and create different natural geometrical patterns.
3 Format
120x120cm, 60x120cm, 60x60cm.
4 Colors
Beige grey, White, Grey, Dark grey.
Why choose MUSE
AESTHETIC
The eternal allure of marble combined wit the unique properties of porcelain stoneware.
FUNCTIONALITY
An exclusive technology highlights the graphics in its countless facets, lending variations and a visually striking visual impact.
SUGGESTED APPLICATIONS
A wide range of uses for residential and commercial interiors.
Discover the articles of MUSE